West End Mazda is Australia's oldest independently owned and operated Mazda Dealership having been established and continually operating in North Parramatta since 1963. West End Mazda has been owned and operated by just 2 families in its time.
In 1998, the current Directors of West End Mazda expanded their operation by acquiring Blacktown Mazda which further strengthened our focus and commitment to the Mazda Brand in NSW.
West End Mazda is also proud to the most awarded Dealer in NSW with:-
17 Mazda Master Dealer Awards inc 2013
5 times Winner of the "Martec Excellence in Dealership Operations" award
2 Dealer of The Year awards (Pre Master Dealer Conception)
2 Parts Dealer of the Year awards
1 Sales Dealer of the Year award
1 Service Dealer of the Year award
1 Commercial Vehicle Dealer of the Year
We are proud to have multiple members of our Sales & Parts teams achieving "Master Guild Member" status in the prestigious Mazda Sales Guild. In 2014 both of our Sales Managers, our Parts Manager & 2 of our Sales Consultants acheived this status!
NEW CARS
From the moment you enter our Sales showrooms you'll be greeted with a friendly Zoom-Zoom smile & sales people who are provided with the best training to ensure that we meet and exceed your expectations every time you visit us.
Both of our Sales departments carry the complete suite of fully registered demonstrators for test drives at your convenience. Our sales teams will, by appointment, even bring our demonstrators to you at any time if you are unable to visit one of our new vehicle showrooms.
With the largest Parts department in Australia we also carry a full range of Genuine Mazda Parts & Accessories. We also carry large stocks of Aftermarket accessories ensuring our customers can personalise their Mazda to their tastes.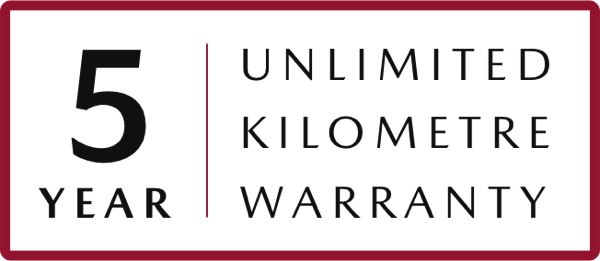 Click onto our New Cars page to book a test drive or give us a call on;
North Parramatta (02) 9633 8300
Blacktown (02) 9676 7777
PRE OWNED
As with our New Cars our Pre Owned sales teams are put though a rigorous training program to ensure that they also meet and exceed your expectations.
West End Mazda carry ex Mazda Australia company vehicles to ensure that if a new car is just out of your price limits, we have the next best option. These vehicles come with the balance of new vehicle warranty so your peace of mind is guaranteed.
If you or a friend has a Mazda that you are trying to sell please drop in for an obligation free valuation with our Pre Owned Managers who are always looking for Mazda vehicles to meet the needs of our customers. Pre Owned customers can even enjoy a very special fixed price service plan exclusive to West End Mazda. Just pop in and see either Billy @ Nth Parramatta or Glenn at Blacktown.
FINANCE AND INSURANCE
West End Mazda is able to offer extremely competitive Finance packages for Leasing, Commercial Hire Purchase, Chattel Mortgage's and Consumer Loans together with a comprehensive range of Insurance products including highly attractive Comprehensive Motor Vehicle Insurance.
Our aim is to make doing business with West End Mazda enjoyable and hassle free whilst upholding the highest levels of Customer Service Standards in the Automotive Industry.
For more information please refer to our Finance and Insurance Page and click to call one of our team to speak directly to someone during business hours 7 days per week.
SERVICE
West End Mazda operates 2 Service centres with the latest in Mazda Electronic & Diagnostic equipment to ensure that your Mazda is running at its peak in terms of Safety, Performance and Economy.
Bookings can be made online either by our i-Phone app (download via App Store) or here on this Website (just click the service tab and follow the prompts).
Have you checked what your next service will cost?
Log onto Mazda's website -
http://www.mazda.com.au/owners/servicing-your-mazda/recommended-maintenance-service-price
Input your details and see what your next service with West End Mazda will cost.
Both Service Centres offer a complimentary car wash at time of service, free wheel alignment check, brake check, battery check, customer waiting lounges incorporating Wi-Fi internet access, refreshments, Pay TV, loan cars at a nominal cost, as well as drop off to the nearest train station.
West End Mazda has Mazda Quick Smart Serving.
This is for all Mazda Scheduled Services and can be completed within an hour allowing you to get your Zoom-Zoom back on the road faster.
All Service work is Fully Guaranteed and we only use Valvoline Premium Oils and Mazda Genuine Parts to protect the integrity and value of your Mazda and as trusted Mazda dealer we also provide the computer upgrades to your car via our MDS (Mazda Diagnostic Machine). These upgrades are from the factory in Japan and can improve fuel economy and running. The MDS also allows up to diagnose any issues you are having and repair them in a timely fashion.
For your convenience both our North Parramatta Service Centre and Blacktown Service Centre are open Saturday mornings from 8am to midday. Bookings essential.
SPARE PARTS
West End Mazda Parts Division is the largest in Australia and carries the most comprehensive range of Genuine Mazda Parts & Accessories. If we don't have it then chances are no-one has it.
We operate from our site Monday to Saturday
Monday to Friday 8am to 5.30pm
Saturday 8am to 12noon
1 Ferris Street North Parramatta
Phone - (02) 9633 8383
Email - cnegf@jrfgraqznmqn.pbz.nh
West End Mazda Parts also offers a Crash Assistance Line open 24 hours a day/ 7days a week. We are on hand to help with arranging tow trucks and ensuring we send your Mazda to a panel shop that is approved by your Insurancer & uses only Genuine Mazda Parts.
Contact details
David Hubbard
Business hours - (02) 9633 8383 or
After Hours 0418 613 758